Introduction
Edible fungus are fleshy and edible fruiting bodies of several species of fungi, not poisonous and with desirable taste. They are consumed by humans for their nutritional and occasionally medical value for health reason. (Sources : Wikipedia)


Our edible fungi include shiitake mushrooms, more than 95% are sold as fresh produce, while the remaining undergo further processing and sold as dried products. Main harvest season is between late September and April.


Our cultivation bases are located at villages in Xi'nan and Xianghu towns, Zhangping City, Fujian Province, PRC.


Sold mainly to wholesalers of agricultural food products in PRC, who in turn sell our products to restaurants, supermarkets and retailers located mainly in Shanghai, Fujian, Zhejiang, Jiangsu and Guangdong Provinces, PRC.


We have also expanded our sales and distribution network by collaborating with our distributors to set up fresh shiitake mushrooms distribution outlets in Fujian, Shanghai, Jiangsu, Zhejiang and Guangdong Province, PRC.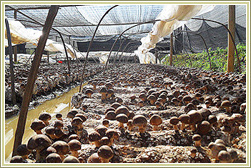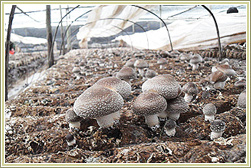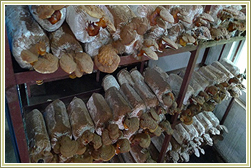 Production Process of Self-Cultivated Shiitake Mushrooms